The Paradox of Success (7 minute read)
10 February 2018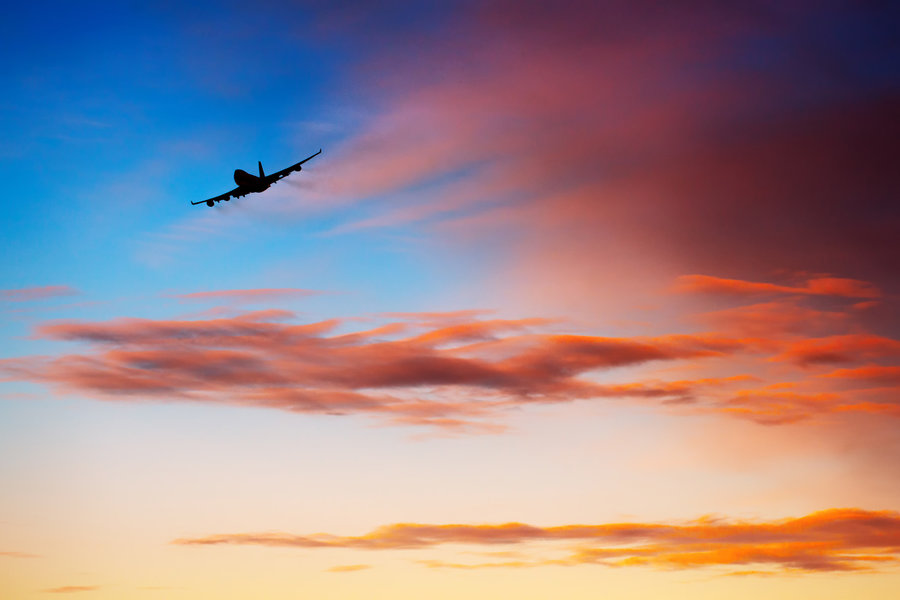 Every now and then, a certain kind of fear starts to pop up in the back of my head.
Last weeks my photography has reached another pinnacle, after Business Insider and CNN have published articles about my photos, the amount of followers in social media has been booming. Over 20.000 new followers on Instagram within two weeks and still rising.
In the meanwhile I've been receiving so many compliments from people that bought and read my first book 'Cargopilot' that was published in December 2016. The publisher (a good friend of mine and fellow aviation-geek with a good sense of humor as well) was the guy that pushed and talked into me as much as was needed to come up with a book. Convinced that my photos and writing could carry a story worthy of a printed book, we came up with something that was a mixture of both
Mostly intended for the market of aviation geeks and nerds, the book proved to be an unbelievable worldwide success, both to his and my surprise. I'm still grateful for his insight and support since it was the trigger for me to take my photography up to a much more professional level.
Within no-time the first print was sold out and as we speak, the third print run is already in stores and I've won a couple of major international prizes with the book. All of that happened within 10 months of its first print run.
Unbelievable, and a great many thanks to all of you who bought it and enjoyed the stories and emotions I tried to convey from page to page.
Some of the very personal reactions I received from readers have moved me deeply and I am very grateful for the fact that I have been able to spread my thoughts, images and ideas to so many people that appreciate the insights I've been trying to share so far.
Apart from dealing with varying forms of envy and other kinds of negative behavior from people around me, I started noticing a very different kind of stress as well.
Not even a few months after the first print was in stores, people started asking me for a Cargopilot 2. - 'Ahhh when is part 2 coming out?'
At first, I told them to wait and see... but after the first book became so popular and even received some major prizes, certain thoughts started to emerge and repeat;
'How the heck do I top this one'... 'what if this was a one-day-fly?' and similar thoughts like that.
The pressure not to fall into the trap of a cheap or disappointing copy-paste is ever present.
We all know how many movies have been followed up 'part-2's' and nearly all proved to be complete crap and actually ruin the name of the first one (with the exception of a few; The Empire Strikes Back, Terminator 2 etc).
The more I thought about it, the more I started to see some parallels with my photography in general.
By now, I think I've covered every angle, situation and detail of flying the 747 with my photography and especially with every new unexpected hit on social media, I catch myself thinking 'how am I going to top this one..'....
The pressure to come up with something interesting and new is definitely there.
The paradox of having a huge hit is the immense downfall that lurks behind the corner. And that very dread and fear might actually counter the right mindset for creativity and new insights.
The same applies to start-up bands or writers that had their initial song or book being a major success; how the heck can we top this one? The pressure gets too much, bands fall apart, writers experience writers-block and the downfall has started. One-day-flies never to be heard of again. Ending up in gossip-magazines with their pants on their ankles.
One thing that causes part of that stress and downfall is commercial pressure.
Unfortunately so many talented singers, bands, photographers and writers (or any creative artists for that sake) get too easily hooked on the commercial lures that are thrown at them very early on.
I see it often with talented photographers around me; they start to connect their name to certain brands or products. It might look very professional at first, but the pressure is there to advertise third party products, to come up with good stuff and to keep the likes coming.
Not only does it damage their literally priceless image of authenticity, many start to become a slave of their commercial masters and end their creative career before it has even properly started.
A fate I'm trying to avoid as long as I can.
My photography and online presence have not been gone unnoticed though and I've been approached by a couple of (very) major brands and airlines to promote their products or to join them as an employee (both as an ambassador, pilot or photographer).
Write a blog about their brand, products or just mention their name for (sometimes) a handsome amount of money or a handful of their products. I've refused so far.
Not because I oppose the general idea of it, but because I want to keep my name as authentic as long as possible without external influence or pressure.
Even if it requires me to open up my career opportunities in different directions.
I'm sure that one day in the future I'll be willing to cooperate with a brand or product that genuinely fits my profile and work, but only as long as I'm able to keep my authenticity and independence.
I have the time and patience, and their combination is a conquering virtue.
Regardless of commercial success, the fear of coming up with unpopular new photos and thereby losing my audience is still something that creeps up in the back of my mind every now and then.
That was, until I met one of my fans and followers recently in Seattle.
This fine man has been a long-time follower of me and promised me to have dinner and beer if I ever found myself in Seattle again.
A good night and dinner it was indeed, as we discussed many aspects of life, the universe, photography and aviation during the course of the evening. At one time I told him that I just found it unbelievable that my photography has been so successful and that I sometimes find it hard to put the number of followers and likes into perspective.
His reply has been in my mind ever since; 'Christiaan, keep in mind that every like, share and comment, every one of those data-points represents a person that is genuinely moved by your photography and words.'

Those wise words have touched me deeply and it made me think a lot about the influence of my photography and writing. I started to understand that it actually doesn't matter how many likes an image gets to be as powerful as the next.
Does it matter if I touch 3000 or 30 people with my photography? When I put it like that, I'm grateful and deeply smiling regardless.
It sounds cliche perhaps, but when I touch 20 people genuinely with a photo or insight, those 20 people might trigger another couple of people to look at the world differently or do something else. Every positive vibe I give to the world is worthwhile, and it gives me a smile to see how my images and words travel the world and make people wonder about the world 'up there' or through my eyes.

Recently a quote from one of my blogs has even been printed out by a youth-worker that wanted to inspire derailed youngsters into the right track. She told me just now that my very quote managed to transform some young people in changing their lives for the better.
How beautiful is that? This simply means my words, thoughts and photography are much more than just gaining a few likes or comments indeed.
If I can touch people with my words and images just by expressing my thoughts and ideas I'm the wealthiest man alive. And I say this from the bottom of my heart.
Keeping those very thoughts in my mind, I decided to just focus on what inspires me and what makes me wonder at the world around me instead of thinking about what 'others' might want to see or expect on online media.
There is no need for stress about likes or popularity.
I will simply keep clicking away at the wonders I see as I did in the last 14 years; trying to immortalize what captivated me in all those flights before. The youthful wonder at the world beyond my window, the simple joy when I look at the play of light and shadows from the moon on my hand, the peaceful bliss I feel when watching a sunset over the South-Chinese sea or the Northern Lights over Greenland.

I am completely independent, taken by the solitude of my views and only bound by my creative limits and health.
A creative soul carried on the waves of fate and fortune, wherever they may carry me.
Share