Photography and writing
---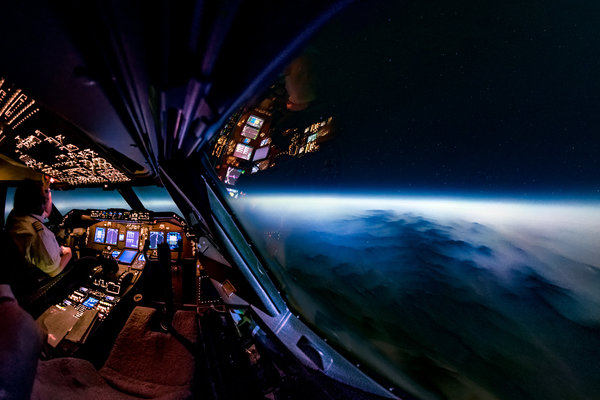 Ever since my first flights as a student-pilot, I felt the desire to document and share the views from my perspective as a pilot. Convinced that more people would see the unifying beauty of our little blue planet as I see it from my privileged position in the cockpit.
Photography
A world hidden from sight, except for those few privileged people that find themselves high above the surface of the Earth.
Starting with a small and cheap camera, my photography developed parallel to my flying career to the point where it is now; delivering first-class images of the world from above. It is a combination of showing the poetic nature of flight, but also opening people up to appreciating the incredible beauty of our planet.
I am completely self-taught in the field of photography and developed my own style and techniques over the course of time, resulting in the unique work I create today. My photos have been shared worldwide by media, including CNN, BBC, TIMES, Daily Mail, National Geographic and the list is constantly growing.

In 2019 I was awarded the title Special Photographer of the Year during the Lucie Awards, by the International Photography Awards (IPA). A huge boost for my motivation to continue with my mission and share the beauty from the above with the world.