Christiaan van Heijst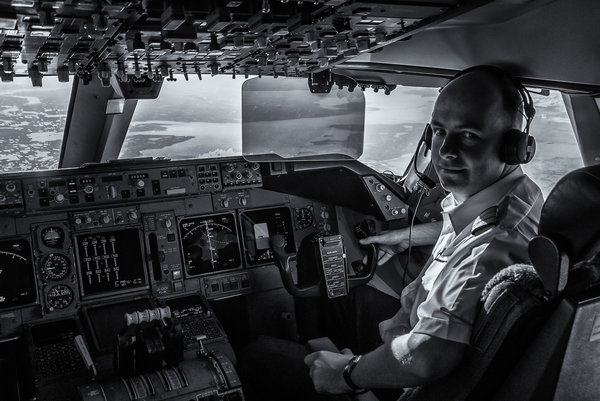 Boeing 747 cargo pilot and photographer. Immortalizing the world from above.

Flying
Born and raised in The Netherlands in 1983, I was drawn to the sky from an early age and decided after my first steps that I had to become a pilot.
Starting with glider flying at the age of 14, I obtained my PPL (private pilot license) even before my drivers license.
As an eager beginning aerobatics pilot, I competed with the Dutch National Aerobatics Championship and ended as the first place winner in the beginners class in 2003 at the age of 20.

Currently I'm flying as a Senior First Officer on the Boeing 747-8 and -400 Freighter; the Queen of the skies.
At the age of 20 I was hired by ACMI-specialist Denimair as a First Officer on the Fokker 50 Turboprop. I flew the wonderful Fokker 50 for almost 2,5 years with operations ranging from European contracts, to local African airlines and military operations and adventures in Afghanistan that have left a deep impression on me ever since.
In 2006 I joined Transavia, flying as a First Officer on the Boeing 737. In that time I was also working as a ferry- & testpilot on the Fokker 50 and Boeing 737 for Southern Cross International.

After 4,5 years on the Boeing 737 my dream came true; I was hired as a First Officer on the Boeing 747-400 at the age of 27. Being one of the youngest pilots in the world to fly the first 747-8 that entered service that same year.
Presently with about 8000 hours in my logbook, including over 4000 hours on the Boeing 747, I consider myself extremely privileged to fly for a living and being able to document the world from above.
Please note that my blogs and photos do not represent the opinion and views of my employer.