Limited Edition
Collections
Limited numbers
---
Each photo comes in the following editions
Premium Edition - 8 prints
(longest side 90 cm / 36 in)
Collectors Edition - 6 prints
(longest side 114 cm / 45 in)
Exclusive Edition - 3 prints
(longest side 182 cm / 72 in)
Custom Edition - 3 prints
(longest side in consultation)
Artist Proof (AP) - 3 prints
Print and framing specialists
---
Limited Edition prints are handcrafted by the best fine art printer and framing-specialists in the world.
Total dedication to exclusive art results in top-quality products.
All work is printed on the best fine art papers available.
Optional frame
---
Prints are available with or without optional frame. More details upon inquiry.
Christiaan van Heijst
The flying photographer
---
Ever since my first training flights as a student pilot, I was awestruck by the perspectives from above. Determined to share those views with the rest of the world, I soon started carrying a small camera with me whenever I went up in the air.
These were the first entries in my logbook and my earliest steps in the world of photography.
Today, twenty years after those first flights, I am captain on the Boeing 747 and still carry my camera with me at all times. Always ready to immortalize the world from above and share my images online and in print.

Like Buzz Aldrin said after coming back from the moon:
"We need to have people up there who can communicate what it feels like, not just pilots and engineers."
One photo at a time.
The Flying Dutchman with a camera.
Christiaan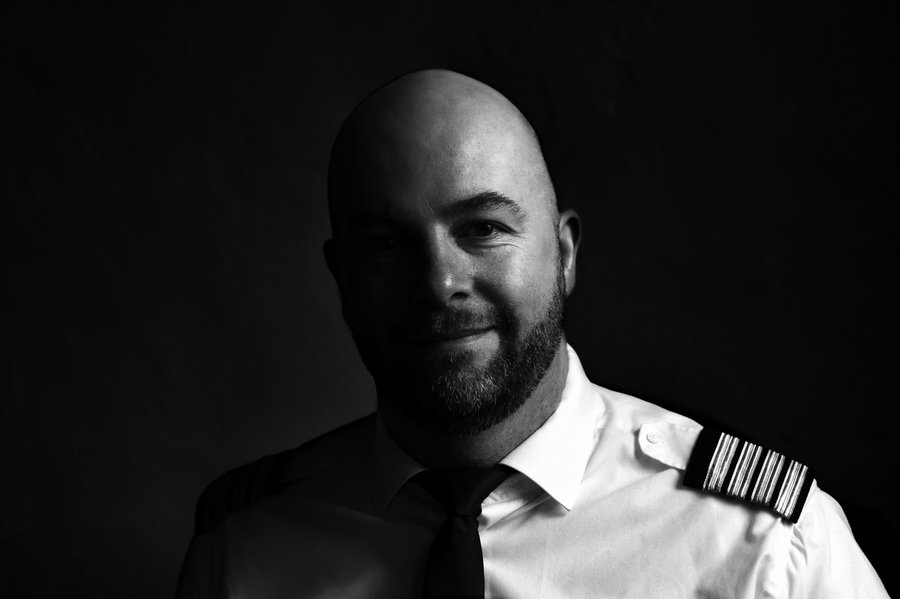 Protect against reproductions
Certificate of Authenticity
---
Each Limited Edition artwork includes a Certificate of Authenticity to guarantee it is a genuine Van Heijst product.
The Certificate of Authenticity contains detailed information about the print, its size and materials and is signed by the artist. A holographic seal with a unique number corresponds with a second, identically numbered hologram that is found on the back of the print, so an owner can register the unique copy online to prevent forgery.
The combination of certificate and hologram assures that each Certificate of Authenticity relates to one particular piece of art which can be registered on myartregistry.com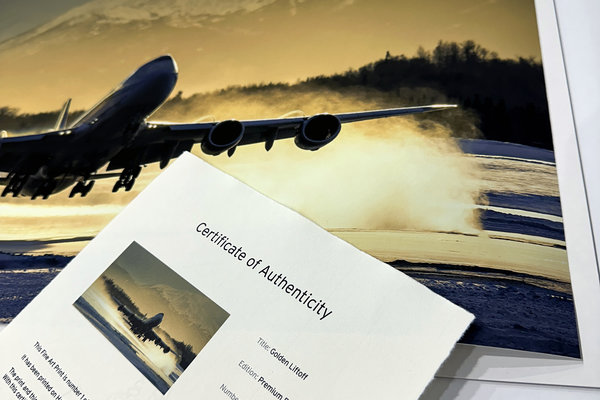 Frequently Asked Questions