Flying over Afghanistan
5 November 2015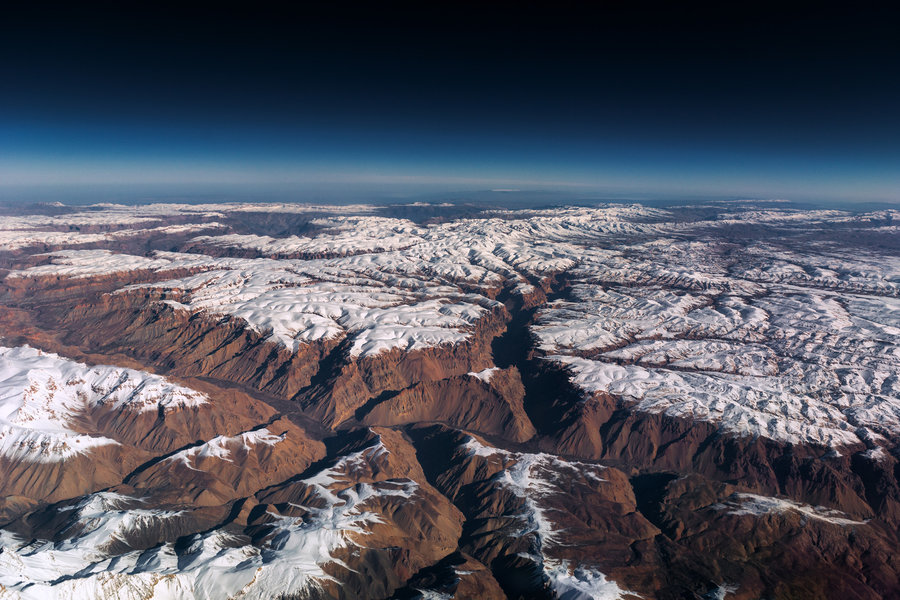 Beginning of winter before everything is completely covered in snow and ice. Yesterday we flew over one of the most impressive sceneries in this world; the harsh and unforgiving mountains of Afghanistan.
Cruising comfortably at 34.000ft, the mountains and canyons glide by pretty close to us with the tops up to 18.000ft. Little villages and some very few roads can easily be seen from this altitude.
On yesterdays flight we flew almost parallel to one of the routes I used to fly in Afghanistan with my Fokker 50 in 2006-2008, recognizing many valleys and canyons that I've seen from a much lower level
;) between Kabul and Meymaneh.
Even some of the gravel strips we used to fly to could still be seen down there.
As strange as it might sound to many; it feels to me like saying hello to an old and trusted friend while gliding so peacefully over these familiar landscapes.
Good memories and unforgettable experiences that Im happy to have experienced in the beginning of my career.
Share