Finally, the Y1 Himalaya crossing
5 September 2014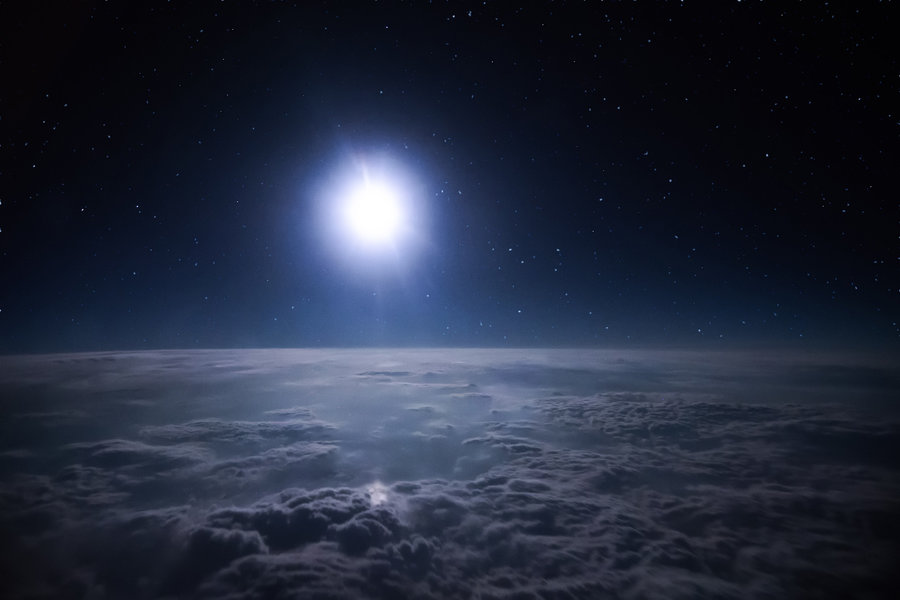 Finally my first flight over the famous Chinese Y1 airway last week! The airway over the Himalaya, with its enormous mountain peaks all around us. I could not wait to take some cool shots from this scenery since I joined Cargolux.
Before entering the L888 and Y1 airways we checked the oxygen supplies and briefed the emergency procedures regarding emergency descents, driftdown procedures in case of engine failure(s), cabin-decompression and emergency escape routes through the valleys with 'Minimum Safe Altitudes' of close to 24.000ft underneath us for a long stretch of time.

How big was the disappointment to see a solid cloud cover hiding the scenery below us. Well at least we had a nice moon to illuminate the clouds and some warm coffee to keep us awake... and I counted 5 shooting stars... that's something I guess.
Share