Limited Edition fine art
---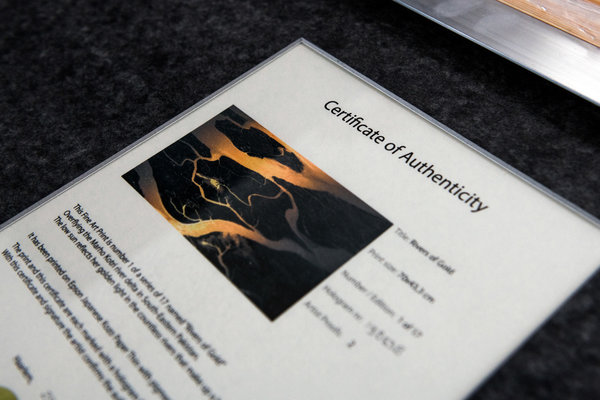 What exactly are limited edition fine art prints and what is the added value?
Many of my photos are available as limited edition fine art prints, meaning each is produced in a series of maximum 17 pieces, all sizes combined.
No more prints of that photo will ever be produced, adding to the value in comparison to photos that are printed in an open series without signature and number.
Each print is hand signed and numbered by me and the fine art printer and comes with a Hahnemühle Certificate of Authenticity, including a numbered holographic seal to prevent forgery and guarantees its uniqueness.
For now, my limited edition prints are only for sale through galleries and not through me or this website.
If you inquire any more information about my limited edition prints or if you represent a gallery that is interested in my work, do not hesitate to contact me through the form in the link below.
Contact me for more information