Christiaan van Heijst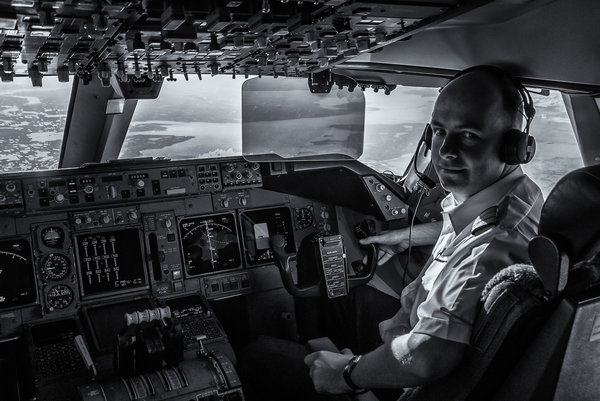 Traveller, airline pilot, adventurer, photographer and admirer of natural light.
Flying
Born and raised in The Netherlands, I was drawn to the sky and decided from an early age I wanted to become a pilot.
I started with gliderflying at the age of 14 and achieved my PPL (private pilot license) at the age of 18, even before my drivers license.
As a passionate beginning aerobatics pilot, I competed with the Dutch National Aerobatics Championship and ended with a first place in the beginners class in 2003 at the age of 20.

Currently 35 years old and flying as a Senior First Officer on the Boeing 747-8 and -400 Freighter.
At the age of 20 I was hired by ACMI-specialist Denimair as a First Officer on the Fokker 50 Turboprop. I flew the wonderful Fokker 50 for almost 2,5 years with operations ranging from European contracts, to local African airlines and military operations in Afghanistan that have left a deep impression on me.
In 2006 I joined Transavia, where I flew as a First Officer on the Boeing 737. From that moment, until my last flight with Transavia, I was also a freelance ferry- & test pilot on the Fokker 50 and Boeing 737 for Southern Cross International.

After 4,5 years on the Boeing 737 I was hired as a First Officer on the Boeing 747-400 at the age of 27, being one of the youngest pilots to be introduced on the very first 747-8 that entered service that same year.
Presently with about 8000 hours in my logbook, including roughly 4000 hours on the 747, Im still considering myself privileged to fly for a living and enjoy a life in the sky.
Please note that my blogs and photos do not represent the opinion and views of my employer.
Photography
From an early age on I have found great joy in capturing the beauty of natural light in all its forms. Combining that with flying later in life, and a new passion emerged.
Seeing the entire world in my job, I feel privileged to be in a position to capture many different parts of the planet through my camera and immortalize the beauty of the places I visit.
Last few years my aviation- and aerial photography has become well-known and has been reproduced widely in print and online.
One of the most widely known photos are those of a yet unexplained group of red lights in the Pacific Ocean, spotted August 24th 2014.
Those photos unexpectedly went viral after I posted them on social media, being picked up by the Dutch blog Geenstijl and consequently generated a lot of attention worldwide.
In 2016 my first photobook 'Cargopilot' was published and proved to be a major succes with three print runs within one year and some major prizes, including 1st, 2nd and 3rd prize in the International Photography Awards (IPA) 2017.
Contact Christiaan